A Stylish Welcome
Add instant curb appeal to your home with an exterior door from Childers Door Service of Central Illinois. Our team of professionals will work with you to select an exterior door that accentuates your home's style, making a distinct impression while adding value to your property.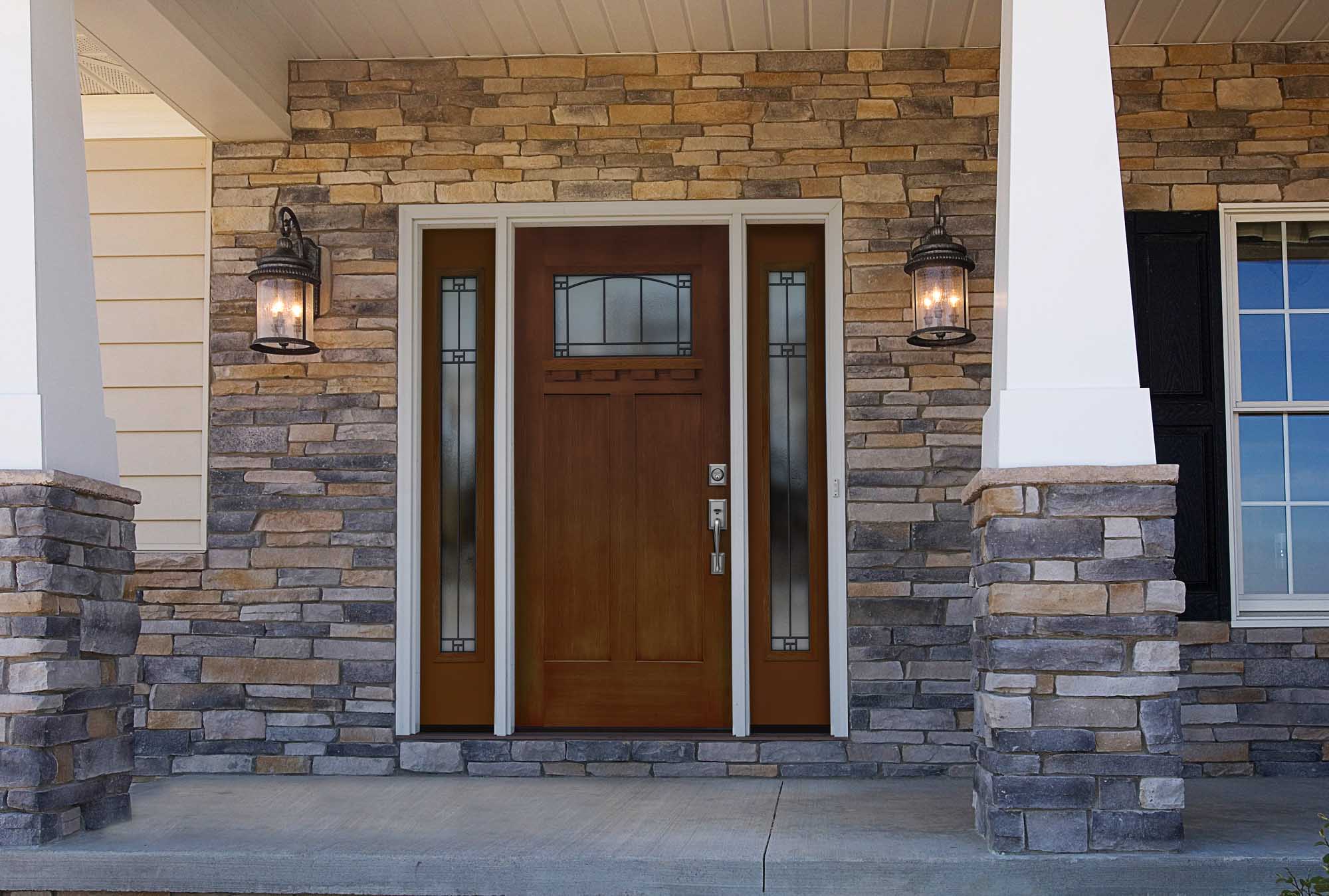 Fiberglass
Fiberglass doors share many of the benefits that steel doors offer with a special sense of durability. Energy efficient and practical for high-traffic entrances, fiberglass doors are available in a smooth finish or a wood grain texture molded into the door so that they give the appearance of a real wood door when painted or stained.
Available in many styles and sizes, fiberglass doors are perfect for homeowners concerned with longevity, practicality and home security.
Features
Durable and easy to maintain - resists dents, cracks, rot, rust and warping
Energy efficient - fiberglass doors comes with an environmentally friendly solid, sound deadened urethane insulation and weather-stripping to help block heat and cold
Full opening width and height
Can be stained or painted to enhance and promote your entry and improve the overall look of your home's exterior
Steel
More popular than wood doors, steel doors feature an energy-efficient urethane foam core insulation. These doors are fully weather-stripped, reducing chances of shrinking, swelling and warping. Because of their tough construction, steel doors will withstand years of extreme weather conditions with minimum maintenance. The doors can be purchased with predrilled doorknob and lockset holes, and most steel doors are packaged, factory finished and ready for you to enjoy. Steel doors offer extremely durable and affordable solutions for your exterior door needs.
Available in many styles and sizes, steel doors are a perfect complement for most of today's home styles, including Split Level and Urban Contemporary.
Features
Outstanding strength and weather resistance
Most cost effective materials for doors
Energy efficient - all steel doors come with urethane foam insulation and weather-stripping to help block heat and cold and stand up to harsh weather
Stronger than wood doors
An excellent choice when security is a concern
Resists warping and cracking
Is finished with a high-quality exterior paint or stain
Available with coatings that mimic the look of real wood